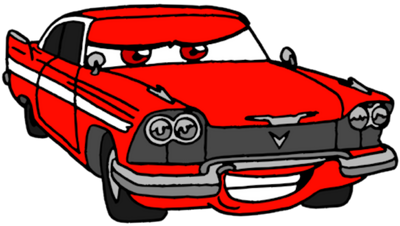 Christine (voiced by Tabitha St. Germain) is a possessed red 1958 Plymouth Fury vintage vehicle with a life of her own and the titular main antagonist of the Stephen King novel Christine as well as its 1983 famous 1983 horror movie adaptation of the same name directed by famous horror master John Carpenter.
Christine is one of the main antagonists of the Yuna's Princess Adventure franchise.
Ad blocker interference detected!
Wikia is a free-to-use site that makes money from advertising. We have a modified experience for viewers using ad blockers

Wikia is not accessible if you've made further modifications. Remove the custom ad blocker rule(s) and the page will load as expected.