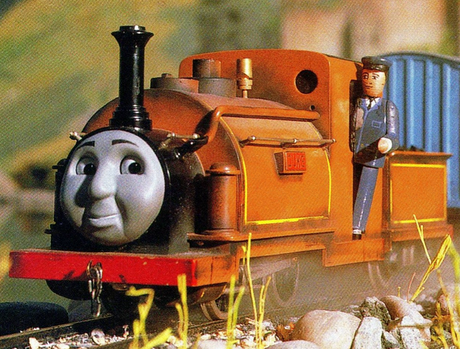 Duke (voiced by Kerry Shale), named after the Duke of Sodor and originally The Duke, is considered a hero amongst the engines.
Duke was built at Boston Lodge in Minfford, Wales in 1879 before being transported to Sodor for the opening of the Mid Sodor Railway in 1880.
In 1947, the line closed and Duke was sheeted and sheltered in Arlesdale Sheds. He was later discovered by Fergus Duncan, the Reverend Teddy Boston and the Reverend W. Awdry in 1969 and taken by road and rail to Crovan's Gate, where he was restored and returned to service in 1983.