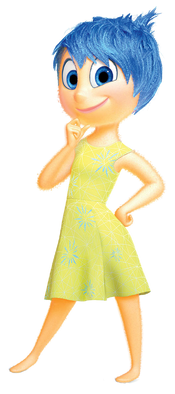 Joy (voiced by Amy Poehler) is the protagonist of the Pixar film Inside Out. She is one of the five emotions inside the mind of Riley Anderson. She appears to be happy all the time and could be the leader or enthusiast of the group, hence her name.
Ad blocker interference detected!
Wikia is a free-to-use site that makes money from advertising. We have a modified experience for viewers using ad blockers

Wikia is not accessible if you've made further modifications. Remove the custom ad blocker rule(s) and the page will load as expected.