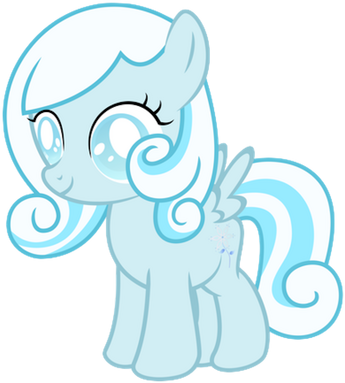 Snowdrop or Princess Snowdrop (voiced by Andrea Libman) is a light blue pegasus filly who appears as the main character in the eponymous animation, Snowdrop by Silly Filly Studios in which she is depicted as blind. Because of the popularity of the animated video, the character has appeared in numerous fan works. Snowdrop is the adopted daughter of Princess Luna and Prince Hiro, the sister of Princess Yuna, Princess Solarna and Prince Isamu and one of the main protagonists of Yuna's Princess Adventure franchise.
Ad blocker interference detected!
Wikia is a free-to-use site that makes money from advertising. We have a modified experience for viewers using ad blockers

Wikia is not accessible if you've made further modifications. Remove the custom ad blocker rule(s) and the page will load as expected.